Have a look at my profil –

"The people who are crazy enough to believe they can change the world are the ones who do. Steve Jobs
Maxime Fourreau is an autodidact, passionate about computers, science and technology. In 2000, after failing his scientific baccalaureate for the second time, he began his career with temporary assignments as a welder and pipe fitter in the pharmaceutical and microelectronics sectors.
After 3 years on site, he undertakes in 2004 a professional training as a draftsman in boiler making and industrial piping.
He continued his career by joining Boccard as an Autocad draughtsman, but quickly became responsible for the deployment of the AVEVA PDMS (Design, Draft, Paragon, Isodraft) solution within the group's Agri-food division. He will take over the management of the design office at the end of 2006. It recruits and trains its teams. Total number of staff at the end of 2007, 22 draftsmen & designers.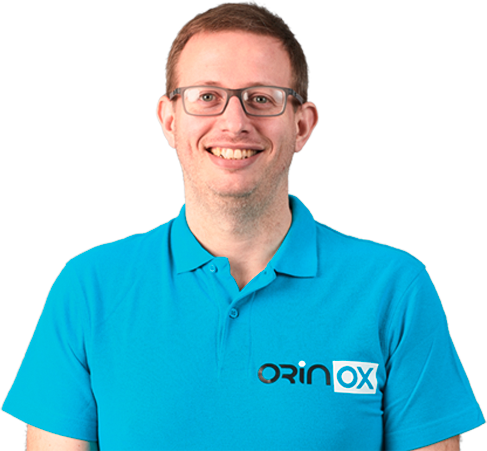 Based on his experience with AVEVA, he created his own service company ORINOX in 2008 with the clear objective of helping design offices implement digital solutions to enhance the value of their project engineering data throughout the life cycle of an industrial facility. The main challenges have been identified for engineering firms specializing in the energy sector, particularly nuclear power.
In 2012, thanks to the recognition of our common customers, AVEVA entrusted him with the responsibility of accompanying TOTAL for the implementation of their Master digital Twin initiative "Quantum" and in particular the creation of a common catalog, the writing of specifications and methodological guides.
In 2014, he launched a new immersive training & simulation service in partnership with AVEVA, which would give birth to OX Simulator.
In 2018, strengthened by the deployment of ORINOX services internationally, he was entrusted by AVEVA with the task of developing a cloud service platform to carry the AVEVA Integrated Engineering & Design solutions to support the deployment of several hundred users in North America in the Oil & Gas field mainly. This is the birth of ORINOX Cloud services and especially OX Workspace.
In 2021, with BIM and PLM experience with AVEVA Net and the deployment of ORINOX Dashboard power BI solution, it launches the LIDIA initiative for the facilitation of carbon footprint in heavy industry from engineering data
Expertises : Contractor and Architect of 4.0 engineering solutions, Expert (AVEVA, Autodesk, Microsoft, Amazon)
Qualities : insatiable curiosity, daily commitment, permanent opportunism
Weaknesses: a taste for and permission to experiment, to explore and finally a tolerance for uncertainty and the ability to improvise.