ORINOX teams are experts in BIM & PLM processes and solution intergration including the  implementation, integration, administration and customization of the AVEVA NET an asset information system tool for the digitalization of your industrial assets. ( Also named AVEVA AIM )
Moreover, ORINOX has developed ORINOX Dashboard to facilitate the management of project data.
ORINOX is recognized by AVEVA as an "Accredited Services Partner" because of its advanced level of technical competence and proven success on many customer projects.

AVEVA NET AVEVA AIM AVEVA ERM AVEVA LFM ORINOX Dashboard
AVEVA NET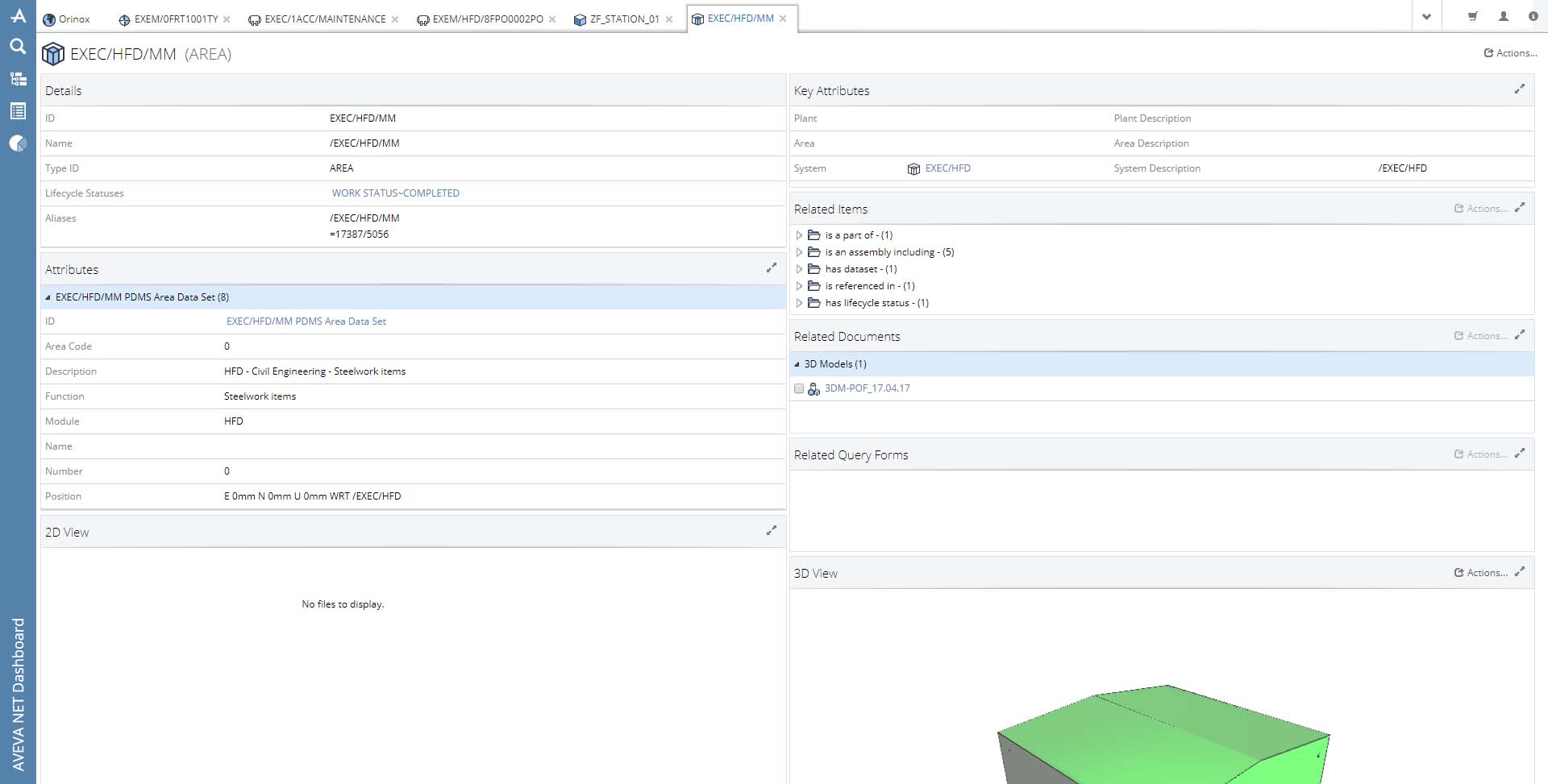 AVEVA NET is a powerful web-based Information Management solution for engineering and operations.
This web solution automatically extracts and maintains tag-to-tag, tag-to-document and document-to-document relationships: PIDs, object attributes, 3D models, isometrics… It is aimed at all Owner-Operators (OOs), Engineering, Procurement and Construction (EPCs) and managers of large projects. It provides powerful search capabilities, delivering fast, effective location of project information.
AVEVA NET also has several gateways that allow you to import data from any data source in an intelligent way. Since January 2015, ORINOX has been deploying AVEVA Net services with an initial AVEVA NET WORKHUB, DASHBOARD and GATEWAYS training.
AVEVA LFM Net View LFM Software, pioneer of point cloud data processing software, provides a complete range of solutions to meet the needs of engineering and design companies, as well as those specialized in laser scanning.
These solutions are designed to facilitate the integration of the existing structures using laser readings for projects designed in 3D CAD software throughout the project life cycle. We call this the Trusted Living Pointcloud!
According to studies conducted by LFM, the integration and implementation of data from laser scanning can reduce the number of required engineering hours by up to 10%
More information about LFM products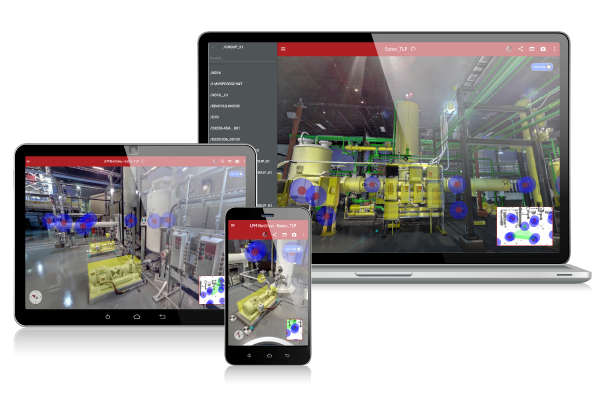 ORINOX DASHBOARD
ORINOX DashBoard is a solution developed by ORINOX to help data managers, project managers, OOs and EPCs to have a clear view of project data, to improve its quality and anticipate transfer problems.
This global solution allows you to quickly visualize the quality of your data, the progress of your project, the follow-up of costs and the consistency of data between databases. Thanks to automatic updates ORINOX DashBoard allows you to validate project progress, to follow up teams and service providers performance.
Try ORINOX Dashboard via AVEVA Net: Login with your guest user (user: OCWSguest / password: Guest1234)
BENEFITS




Reduce costs Optimize Resources Prevent Problems Permanent Updating




Increase Efficiency Better Reporting Global Collaboration Data Centric
Building Information Modeling (BIM) is a digital process for designing, constructing, and managing building and infrastructure projects.
It involves creating a digital model that represents the physical and functional characteristics of the assets, including architectural, engineering, and construction (AEC) data. BIM enables stakeholders to access and manage project information throughout the lifecycle of a building, from conception to operation with the integration of Product Lifecycle Management (PLM) principles…
This results in more efficient and effective collaboration, improved accuracy and cost control, and better decision-making throughout the project.
The integration of PLM principles with BIM ensures that information is consistent and up-to-date throughout the lifecycle of the building, providing a centralized repository of information that can be accessed by all stakeholders. This results in improved decision-making, better project outcomes, and reduced risk.