Orinox will guide your company to successfully complete engineering design projects. Experienced and professional, our employees are able to provide solutions adapted to your needs.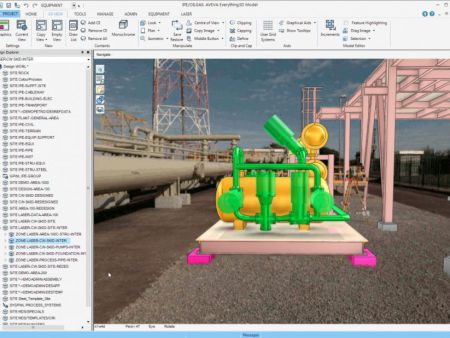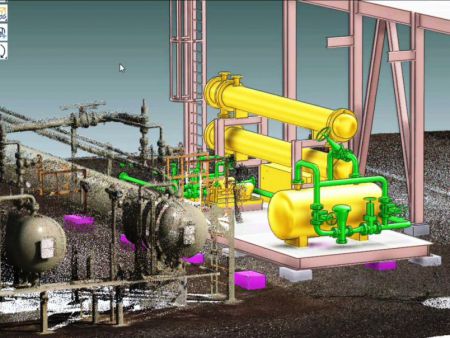 AVEVA PDMS Installation & Administration
Expert consulting for AVEVA engineering design solutions including installation, usage, and administration.
Installation of AVEVA PDMS and associated modules (Review, Diagrams, MDS, Lisega)
Creation and maintenance of project administration module (projet, user, team, DB, MDB…)
Configuration of modules and tools (Design, Draft, Isodraft, Spooler, ADP)
Management of materials lists, isometrics, and drawings output
Organisation of database transfers between design hubs
Project updates from old to new AVEVA PDMS software version
Model export using Review or Navisworks (*.rvm)
Import and export of 3D models for Design (*.dwg, *.dgn, *.sdnf , *.step)
Import and export of 3D models for calculations (Ceasar, Pipe stress)
Redaction of instruction manuals for project administration
Customized administration training
AVEVA PDMS Specification Catalogues
Creation and maintenance of AVEVA PDMS project catalogues and specifications for piping, cables, and equipment.
Creation or modification of :
– Catalogue components (geometries, ppoints, and parameters)
– Tables and specifications
– Materials & physical properties
– Connections tables
– Nuts and bolts tables
– Libraries of isometric symbols
Reselection of components following catalogue update
Creation and management of UDA and UDET
Redaction of instruction manuals for catalogue creation
Customized catalogue training
AVEVA DRAFT Administration
Administration of AVEVA Draft module for plant design layouts.
Creation or modification of:
– Backing sheet, title block, symbols and labels
– Styles and representation rules
– Keyplan (overlay)
Implementation of ADP (automatic drawing production) tool
Redaction of instruction manuals for Draft administration
Customized Draft administration training
Custom AVEVA PDMS Development
Programming with PML 1&2, C#, VBA & PHP plugin macro and software to optimize AVEVA PDMS solutions.
Development of user-specific forms for increased productivity
Automatisation and optimisation of repetitive tasks
Tools to link AVEVA PDMS with other software (AutoCAD, Excel, SQL, and web browsers)
Training & Support
Expert consultation & training for AVEVA engineering design tools.
Redaction of instruction manuals (Design, Draft, export/import)
Support throughout AVEVA PDMS implementation process
Personnel training based on instruction manuals
Creation & Modification AVEVA PDMS Models and Drawings
3D modeling & design with AVEVA PDMS for all types of industrial plants using laser scanning, basic and detailed design, and design drawings.
Creation and modification of :
– 3D models
– Plant design layout 
– Line & equipment lists 
– Isometric & support package and associated materials list (MTO) 
– Detail drawing (Skids, prefabricated units)
---
ORINOX is recognized by AVEVA as an "Accredited Services Partner" due to its advanced level of technical competence and proven success on numerous client projects.

AVEVA E3D (EVERYTHING 3D) new tool for 3D design in the AVEVA IE&D solution package
AVEVA E3D Insight new review tool for windows tactil tablette
AVEVA DIAGRAMS (Editing 2D PID schematics on MS Visio powered solution)
AVEVA P&ID (Editing 2D P&ID schematics on Autodesk powered solution)
AVEVA SCHEMATICS 3D INTEGRATOR (Integrity check between 2D PID and 3D Model data)
AVEVA ENGINEERING (List and Datasheets tool)
AVEVA ELECTRICAL (Electrical design tool)
AVEVA INSTRUMENTATION (Instrumentation design tool)
AVEVA GLOBAL (Project data sharing managment tool)
AVEVA IMPLANT & EXPLANT (Project data export & import managment tool)
AVEVA REVIEW (Project review tool)
AVEVA ERM (Procurment and Construction management tool)
AVEVA LFM Netview (Web point cloud data viewer, now named AVEVA PCM)
AVEVA ISM (Data model management tool)
AVEVA ENGAGE (Collavorative review tool on big screen)
AVEVA AVP (VR model review and Immersive Training tool, now named AVEVA XR)
ORINOX est également expert de la solutions AVEVA Net, en savoir plus