Thomas Fabre and Félix Ganne, in their second year of the University Bachelor of Technology (BUT) in mechanical and production engineering, joined ORINOX for a two-month internship.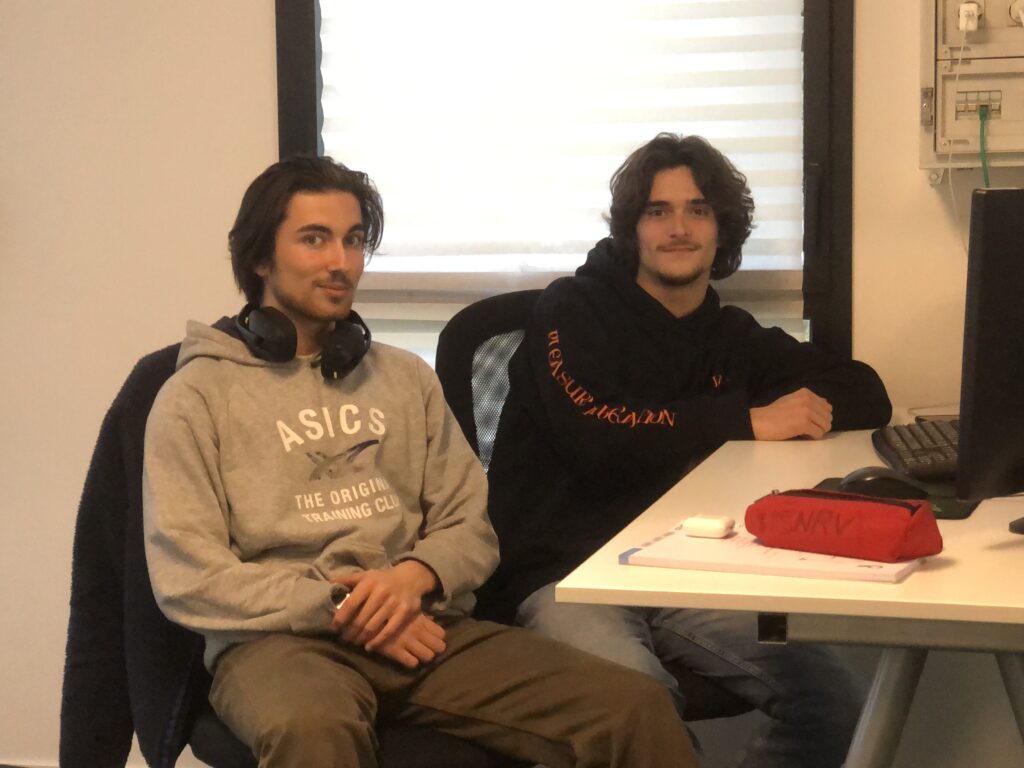 The bachelor's degree that Thomas and Félix are taking trains general technicians in the mechanical industries, regardless of the sector of activity. Once they graduate, they should be able to ensure the introduction of a product to the market through the first three stages of its life cycle: design, industrialization and industrial organization.
They have chosen the SNRV (Digital Simulation and Virtual Reality) course which introduces them to new technologies and in particular those related to digital twins and the links with industrial productics.
For this internship, Thomas and Félix had two missions related to the improvement of the solutions proposed by ORINOX to meet customers' expectations.
Research on maintenance, safety and other industrial procedures
The objective: to create extensive and standardized documentation to facilitate exchanges between ORINOX and its customers.
Indeed, existing documents are often procedural and do not always contain all the necessary elements for necessary elements for the creation of immersive scenarios for digital simulation. The standardization of the methodology for writing documents facilitates communication between the different actors and allows the creation of scenarios from documents that contain all the necessary information.
Felix and Thomas have studied the patterns of representation of maintenance and security procedures, and have produced a methodological manual for creating procedures with their templates.
Design of immersive scenarios for the training of operators facing realistic application cases.
Ils ont ainsi contribué à l'amélioration du catalogue de scénarii destinés aux secteurs de l'industrie en reproduisant des processus de sécurité et de maintenance typiques. Pour ce faire, Félix et Thomas ont éThey have thus contributed to the improvement of the catalog of scenarios for the industry sectors by reproducing typical safety and maintenance processes. To do this, Felix and Thomas studied procedures from the Oil&Gas, nuclear, food and pharmaceutical sectors to create a document that groups and classifies these different procedures. Two scenarios were created on OX Simulator: one for the control of secondary circuit installations in nuclear power plants, the other about the food industry for plate heat exchangers.
These two missions are part of a Research & Development approach that aims to improve the operational efficiency of industrial companies by providing them with immersive scenarios that allow them to train their operators in a safe and controlled environment.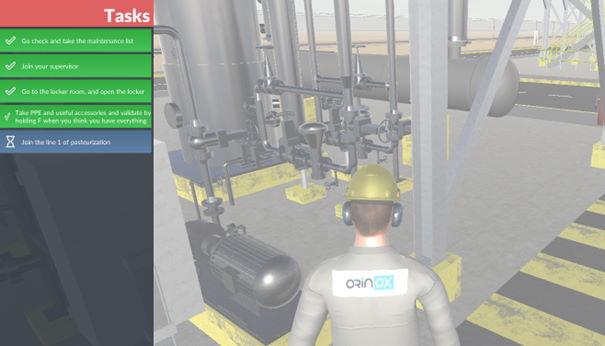 Thank you to both of them for their time at ORINOX and their contribution to making the industry more sustainable!