Financial Director – LinkedIn
"Where there is a will, there is a way".

Winston CHURCHILL
Nathalie Picard is a graduate in Accounting and Finance.
She started her career at KPMG as a junior auditor and progressed to a senior position.
She worked for SELECTA for 4 years as a regional management controller and project manager for operational staff as part of a performance improvement plan in conjunction with CODIR.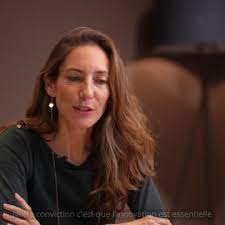 She then moved to a position as associate manager at EOLIS, an audit and accounting firm, following a call from an ex-partner at KPMG. In charge of the development of the auditing pole, she works mainly with SMEs, ETIs and regional groups on consulting missions, particularly in the context of legal restructuring.
She decided to accept an offer from her client PROSERVIA, a subsidiary of Manpower, for the position of Director of Management Control and Sales. As an active member of the CODIR, she is responsible for the reliability of invoicing processes and the monitoring of financial performance in an environment of strong external growth. Giving visibility and tools to the general management is her daily challenge. In charge of the continuous improvement of the financial services, she is committed to developing a business partner orientation of the support services, with support from the teams.
In April 2019, she met with Maxime Fourreau for an audit of ORINOX's finance department. The audit continued with the proposal of an action plan to structure the organization and missions of the ORINOX finance department to accommodate growth. As a member of the CODIR, she pilots its action plans with the support of a team of 10 employees.
AS THE PERSON IN CHARGE OF THE FINANCIAL DEPARTMENT, I AM PARTICULARLY INTERESTED IN THE VALUE OF RESPONSIBILITY AND THE PROVISION OF RELEVANT KPIS TO ALL THOSE IN CHARGE, IN THE INTEREST OF THE COMPANY AND TO PROMOTE ITS MANAGEMENT. I ADD TO THIS THE VALUES THAT INSPIRE MY DAILY WORK: RESPECT TO BE ABLE TO PUT OURSELVES WITHIN REACH OF EVERYONE, HUMANITY AND SOLIDARITY SO THAT EVERYONE FINDS THEIR PLACE.
Expertise:
Mastery of regulatory issues, interest in data management, participative management, external growth, change management Management of a finance team in a situation of restructuring and/or growth. Specialities : ESN, Engineering, Retail
Qualities : Dynamic, Business Partner, Team player, Collaborative and human management
Weaknesses : Demanding, impatient, does not like routine.