Châteaubriant, September 2017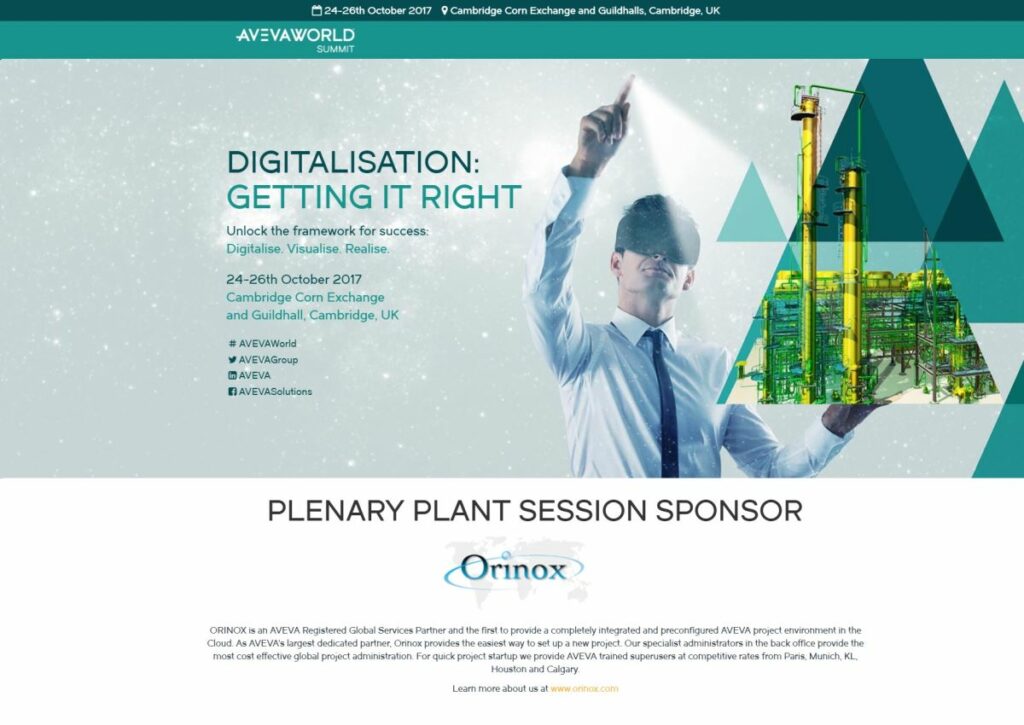 The AVEVA World Summit 2017 will take place on October 24-26 at the Cambridge Corn Exchange and Guildhall, and this year's theme is "Digitalisation: Getting it right".
The physical world and the data world are becoming more and more intertwined, and it becomes a necessity for leaders to digitize their installations or have their businesses swept aside by it.
You will therefore have the opportunity, at AVEVA World 2017, to experiment and learn how the industry flagship and customers of AVEVA have implemented an efficient digitalization strategy. Discover AVEVA's recipe for transformational success, based on a three-dimensional digitalisation aid structure.
This year, AWS 2017 will address three major themes:
Plant IndustriesMarine IndustriesBeyond Engineering Excellence and Delivering Digital
Find out how digitalizating plant helps owner operators and EPCs to be more profitable, and how non-engineering functions can also integrate digitalisation.
ORINOX will have a booth at AVEVA World, so do not hesitate to come and meet us! Find out how ORINOX is positioning itself as an AVEVA software integrator. We will be presenting our Cloud OCWS solution, including our ORINOX Model Review (3D model visualization application), our ORINOX WorkSpaces graphic remote desktops and so much more …!
Visit our booth in the Guildhall (large hall), and discover our Immersive Training Simulator Solutions in the small Hall, at the Innovation Projects – HoloLens booth, during breaks!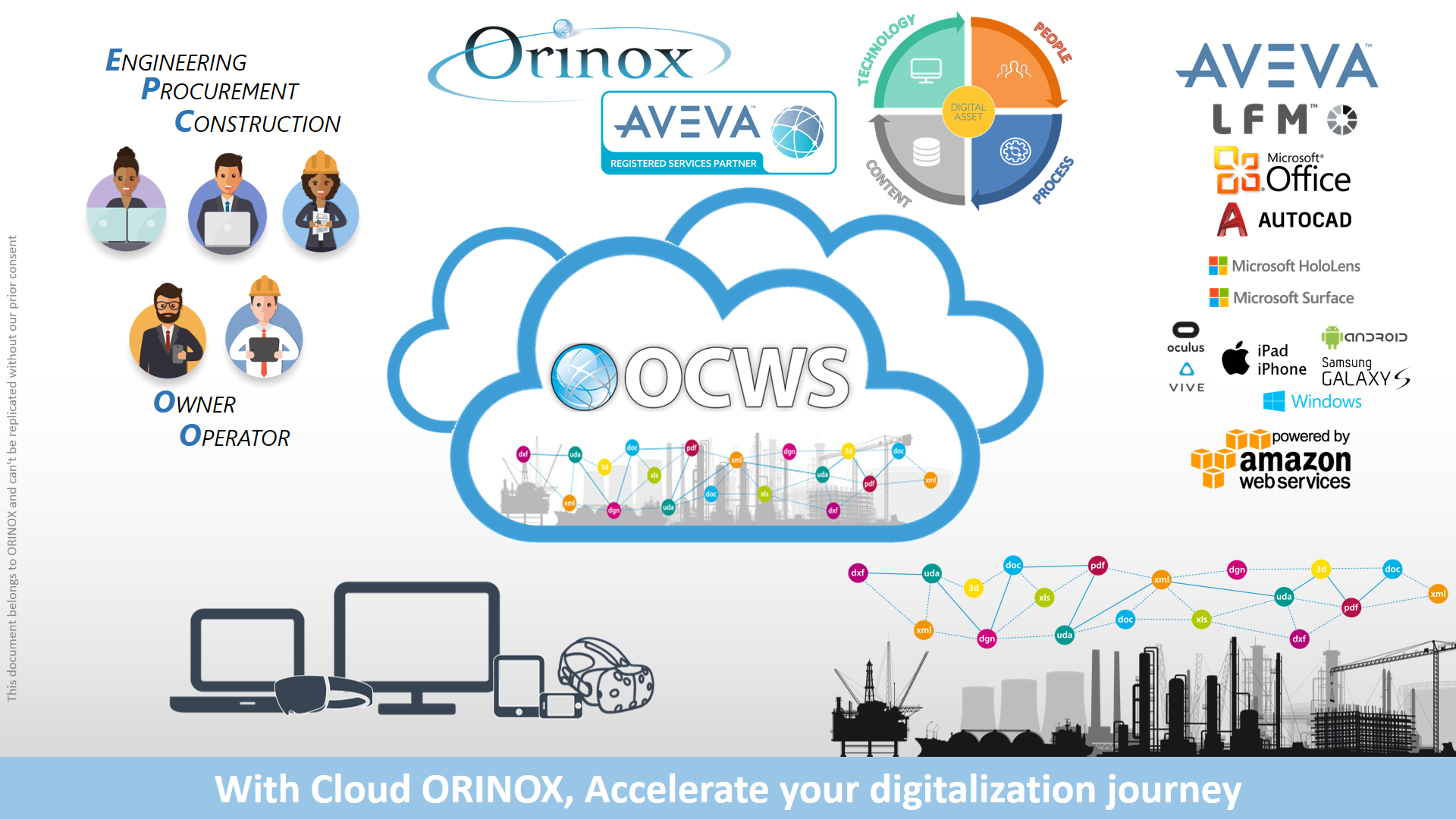 Find below the AVEVA World Summit 2017 video : 
Find here the day-to-day events: :
Find it on AVEVA World Summit's website.