Whether for personal plans, to join a relative or to undergo professional challenges, there are certain times when employees wish to rejoin a company they previously left : those workers are called « boomerang employees ». What if you decided to come back to this company you loved working for so much? Our interviewee Antoine ORSONI, ORINOX administrator, is the perfect example of these new work realities.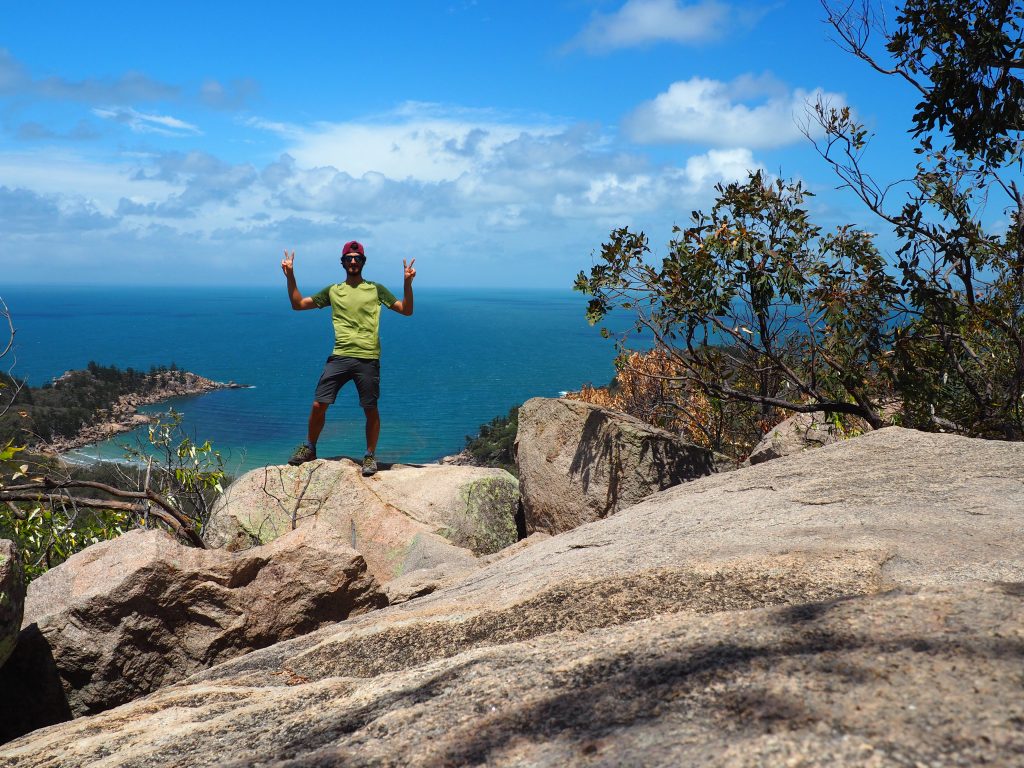 An all-consuming passion for travels
In 2017, newly-graduated mechanical engineer Antoine joined ORINOX as a project manager, he explains : « after my training period at Châteaubriant, I carried out 2 rather short missions: the first one for Orano Projects as a catalog administrator and the second one for Doris Engineering as a diagrams designer/administrator ». Antoine decided to quit when the second mission ended : « after working a few years for ORINOX, I'd saved enough to travel around the world. I wasn't quite sure to come back after a year and I didn't want to fix a return date. That's why I chose to quit. »
« Traveling is the best form of education »
Ayers Rock, Sydney, Great Barrier Reef, Kangaroo Island… For a few months, he learned all about Australian treasures without thinking once of industrial engineering projects. We often hear that « travels broaden the mind » and at thousands of kilometers from his usual standards of comfort, Antoine asserts the development of his personal skills: adaptability, organization, self-confidence. When a particular worldwide pandemic struck, he decided to come back to France to spend a peaceful lockdown. When it came to returning to working life, he immediately thought of his former employer: « I got back in touch with ORINOX Key Account Manager Alexandre Henneront to find out if I could resume my former position. » Eventually, Antoine was back in business after being gone for 14 months.
Coming back at Orinox feels like coming back home
Deciding on leaving a company isn't always a negative option: it can even be necessary and possibly benefit the leaving collaborator, as Antoine testifies: « I'm glad I left the company that helped me making my personal plan a reality and I'm glad I came back for I felt and still feel comfortable at ORINOX. » He adds: « The fact that I wanted to come back proves that this is a safe and conscious choice » since he, as a boomerang employee, is already familiar with the company and therefore well-aware of what's ahead.
Returning : a win-win scenario for both the collaborator and the company
Indeed, a boomerang employee is considered to return with more experience and a fresh take on the company. Moreover, they can potentially be a growth and evolution driver. ORINOX HR Manager Violette Roussel says « it's such a great opportunity for an employee to face different work methods and professional environments: these are enriching and complementary experiences. Once the employee returns, not only do they already know the business but they also bring a new perspective. »
Apart from the experience, it's commonly said that the commitment of a returning collaborator is stronger than before. Without overemphasizing emotional responses due to the collaborator's departure, it's important to look at their return as a true boon for the company : « there's no reason to deny a collaborator's comeback if we ended on good terms » Violette asserts. « When Antoine quit to travel, we managers, HR and collaborators were already set on his return. If a contract went off well, why should we deprive ourselves of a great collaborator willing to regain their place? ». Rehiring former collaborators is also a way for ORINOX to prove its open-minded, human and innovating corporate vision. « Once rehired, collaborators find themselves in an organization that evolved but managed to keep its DNA, which is quite reassuring for them. »
(Re)integration process creation
At ORINOX, an HR interview is held when an employee quits: this interview is, on the one hand, an opportunity to listen to the resigning collaborator and exchange on the reasons of their departure as well as taking stock of their career path within the company. On the second hand, this interview is also a chance for the manager to express their feelings. This process enables a better understanding of areas for improvement as well as potentially coming up with solutions to keep on collaborating. If an employee comes back, they reintegrate the company in the same way and on the same welcoming conditions than any other new employee following an orientation program. 50% of French people aged between 25 and 35 would be willing to re-engage with a former employer (source : Le Monde 2018). There are not much of them at ORINOX, however it's conceivable that this trend might spread.
As for Antoine, the experience's successful: he feels properly reintegrated within the company, entrusted with rich and pleasant assignments in a great working atmosphere, just as if he never left ORINOX in the first place!
For further information, reach Violette Roussel at this number/email address: 02.53.66.80.34 / roussel.violette@orinox.com or Antoine Orsoni 06.31.39.86.78 / orsoni.antoine@orinox.com.