You've been closely following Orinox news for quite a while now: you're particularly interested in industries' digitalization and you wish to set yourself a professional challenge. Lately, you've even applied for a position and you're now called in for an interview. Here are Orinox recruitment manager (see photo) Frédéric Pierron's 5 tips to ensure the success of your job interviews.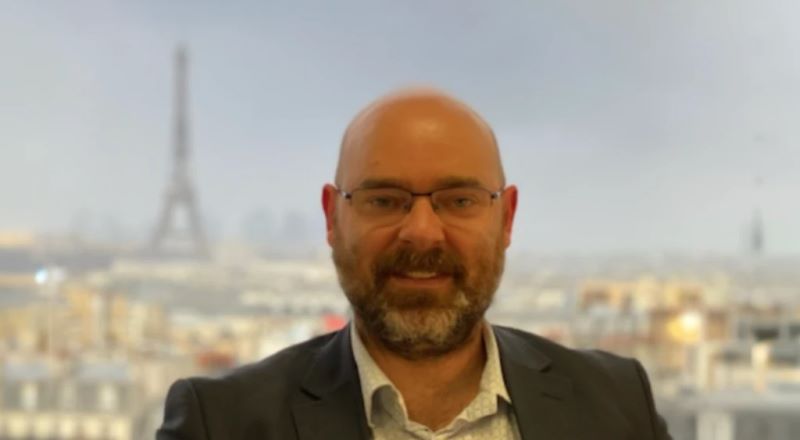 Tip #1 : BE. PRE. PARED.
It stands to reason that we do appreciate to meet applicants who've made research on our company (field of activity, core business, innovation, clients and/or projects types, corporate culture). It's quite easy to find basic details since our website is brimming with information and we regularly publish on our blog and social media.
Tip #2 : be an actor of your interview.
Curiosity is an excellent way to score points ! Applicants showing interest for our business with great motivation for carrying out new projects and picturing themselves working within our company have much more chances to go further in the recruitment process. We understand that shyness and stress tend to overcome applicants during interviews, that's why it's important to anticipate and prepare questions before the big day. As for ourselves, we do our best to make applicants feel comfortable.
Tip #3 : you need to adapt.
At Orinox, our recruitment process is composed of 5 to 8 steps depending on the desired position and its specific features. If the first interviews aim at understanding your experience and getting to know you, you'll then have to pass technical skills tests and English tests as well as meeting your future manager. « During this process, you'll be confronted to diverse interlocutors, I highly recommend that you adapt your register and speech depending on who you're talking to » our recruitment manager advises.
Tip #4 : take notes.  
You'll receive mountains of information during your first interviews. Orinox is a company where new projects, new assignments and new collaborators continuously arrive, therefore writing down all the information you'll be given is strongly advised. Besides having the possibility to reread your notes and think it through with a clear head, this will also show your interest for the position and recruitment officers will considerably appreciate it.
Tip #5 : 1,2,3 let's do it !
When applying at Orinox, the important number of steps in the process can be surprising. However, don't get discouraged. We'll test your technical skills and English skills: don't worry, we won't ask you to hold a conference in English ! Nonetheless, technical documentation being essentially in English, a good level of understanding is required. You'll also pass a personality interview and you'll meet the different managers. Most of these interviews are remotely performed, which makes applicants' management much easier for us. We must be sure that applicants have a minimum of technical and social skills in order to take part in our training center's courses. This process usually takes 3 weeks.
Finally, Frédéric Pierron wants to reassure applicants: « we aren't solely interested by senior profiles. We hire different levels of skills to always optimally answer our clients' needs. You don't need to have 5 years experience to apply. It'll obviously be « a bonus » if your study project or end-of-year internship is linked to the industrial sector. We're especially looking for men and women willing to learn and be part of our company. We're in the middle of a business diversification dynamic and we're hiring new trades such as civil engineering designer, fluid systems engineer, steel frame engineer, HVAC… ».
Orinox is now opening up to new fields of activity such as nuclear, gas, environment but also cosmetics, food-processing or naval industries. The current COVID context has considerably shaken the way businesses operate. The wave of internal restructuring led to a certain strengthening of some departments: for example the R&D, the commercial department or the technical team.
If you're still uncertain, simply know that Orinox commits to train its news recruits through its own training center and guarantees an orientation program worthy of the greatest companies.
To apply, send your application to recrutement@orinox.com